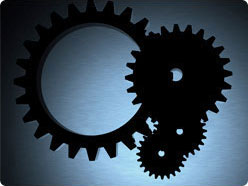 R&D Center was established as Affiliated Laboratory of Samyang
Electronic Ceramics Co., Ltd and has been come to now since rename to
Affiliated Laboratory of Hiel Co., Ltd in 2003.

R& D Center has achieved many fruits due to continuous participation
in Industry-University-Institute R&D with SNU, Jeonbuk Univ. and
Jeonju Univ. and SME Innovation Business Project supervised
by SMBA and Industry Fundamental Technology Business of Ministry of
Industry and Resource.

We are trying utmost efforts to be world best enterprise in this area
with investing more than 10% of annual turn over as Research and
Development Budget notwithstanding difficult surroundings of Small
and Medium Company.